Get a Precision Plastic Components Tailored to Your Needs
Jaco has been helping business owners and manufacturers meet their plastic machining needs since 1948. You can count on Jaco. We lead the industry in expertise in applications, materials, and processes. When you need it, Jaco provides a consistently superior product.
We understand how important it is to not only find a company that is capable of giving you what you need but providing it reliably and professionally – on time and for an affordable price. If you want the best in the business when it comes to plastic machining, you want Jaco.
Jaco Provides the Following Services to Support Our Custom Plastic Machining:
CNC Machining of Plastics
Steel Rule Die Cutting
Custom Die Cutting
Plastic Stamping
Custom Stamping
Prototype Molding
Engraving
Silk Screening
Screen Printing
Ultrasonic Welding
Injection Molding Tooling
Injection Molding
Assembly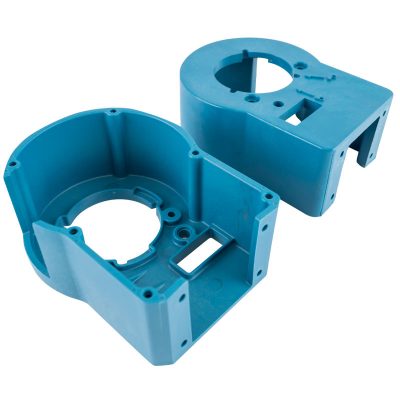 Need Assistance with Plastic Machining?
Jaco puts quality, experience, and commitment into every phase of the machining process. We maintain state-of-the-art machining capabilities and we ensure our equipment regularly undergoes quality inspections. We take pride in our attention to detail when providing CNC plastic machining because it means quick, efficient turnaround for you. Our competitive prices and on-time delivery of your precision machined components help you improve your business.
Plastic Materials We Work With
Jaco specializes in the machining of:
Delrin
Nylon 6/6, 6, 6/12
HDPE
FR-4
G-10
PEEK
Lexan/Polycarbonate
PTFE
Teflon
Udel
UHMWPE
Acrylic
Ultem
You Can Count on Jaco.
Our unique variety of services allows us to identify the best method(s) for manufacturing your parts. Our goal is not only to meet critical tolerances and product specifications but also to provide a total lower cost on your project. When you call on us to help with your machining project, our technical staff assists with material recommendations, product design, and prototype molding manufacturing.
Jaco has extensive experience in plastic parts and we are always available to discuss materials and design requirements. Let us provide you with guidelines to assist with your unique application. Think we can help you? Contact Jaco today to learn more. Give us a call 440-632-7096 fax 440.632.0012.