Why Choose Delrin for Your Next Part?
Delrin machining is ideal for a variety of applications. Jaco has immense experience working with Delrin plastic, so we understand the benefits of utilizing this durable material for your projects.
Machined Delrin, sometimes called acetal, provides a variety of benefits. It is easy to machine and fabricate with low, consistent internal stress, but it also produces a quality product that is tough to wear out. It undergoes little dimensional change during machining and use. Delrin is wear and impact resistant, so it is ideal for a number of industrial and mechanical industries.
Delrin Machining Offers Many Advantages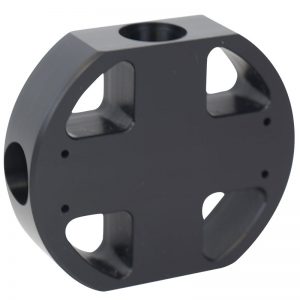 In addition to its strength and durability, machined Delrin is also moisture resistant, which makes it ideal for use in wet environments. It is also resistant to hydrocarbons, solvents, and neutral chemicals, and offers stiffness, dimensional stability, and resilience, making it ideal for a variety of uses, including:
Pump components
Pistons and valves
Rollers
Fittings
Manifolds
Food product forming dies
Timing screws
Wear strips
Electrical insulator parts
Gears, bearings, and bushings
People from a variety of industries rely on Jaco to get the exact part they need. Jaco offers expert assistance designing a prototype and can recommend the proper material, no matter the end result you need. As a result, companies in many industries rely on Jaco to make the parts they need. In many cases, Delrin is the most effective material. However, nylon machining is a great alternative. People in the automotive, food processing, fluid handling, material handling equipment, and electronics manufacturing industries all use Delrin for its reliable properties. Those in need of Delrin machining can rely on Jaco.
Jaco Services
CNC Delrin Machining
CNC machining offers unmatched versatility in plastics manufacturing. It can develop products for many industries and applications. CNC stands for Computerized Numerical Control, which means computerized devices control many of the plastics manufacturing processes. We also apply our experience with thermoset and thermoplastic materials to further improve the CNC process. Our CNC machining capabilities include 5-axis machining, routing, milling and turning with precision tolerances of .0001″. Furthermore, we work to consistently improve both our machinery and manufacturing methods. Thus, we are increasingly efficient at producing small to large volume runs with high tolerances.
Plastic Injection Molding
Injection molding is a shape-forming process, involving the melting, squeezing, and forcing of plastic materials into a desired shape or configuration. Once we achieve the proper shape, we cool the rubber, release the mold and restart the cycle. In addition, this method is efficient in producing solid objects.
Mold & Platen Insulation
Implementing high-performance thermal insulation is an effective way to significantly reduce energy consumption while improving processing efficiency. In addition to plastic components, Jaco is a top supplier of thermal insulation board, mold insulation, and platen insulation. Our insulation products also come in 17 different materials.
Stamping & Die Cutting
Jaco is a leading provider of stamping and die-cutting services to the electrical insulation industry. Thus, we can manufacture complicated parts with higher tolerance requirements quickly and reliably. Furthermore, this method is ideal for the reduction of material costs and the improvement of production rates and component uniformity.
Your Satisfaction is Our Aim | Delrin Machining
At Jaco, we understand your priorities and make them our own. We know you want a reliable product, efficient manufacturing, and competitive pricing, so we never sacrifice quality. Our team will work with you to design a prototype to suit your expectations and your budget.
And if you already have a prototype, we can take the manufacturing process from there. We'll source the best materials and provide a thorough inspection of the end result before you sign off.
We want to work for you. Contact Jaco for more information or to discuss your current needs for Delrin machining.
Other Plastic Materials We Work With
Jaco specializes in the machining of:
Delrin
Nylon 6/6, 6, 6/12
HDPE
FR-4
G-10
PEEK
Lexan/Polycarbonate
PTFE
Teflon
Udel
UHMWPE
Acrylic
Ultem