Experience Jaco Products and find your number one choice for high performance press platen insulation and materials. We provide a variety of options when it comes to comparing choices between low thermal conductivity, cost, thickness tolerance and compression strength and your desired processing temperature.
Controlling the transfer of heat to the production press with high performance thermal insulation will reduce your energy consumption and improve your processing variables.
When you choose Jaco you have choices in thermal insulating materials.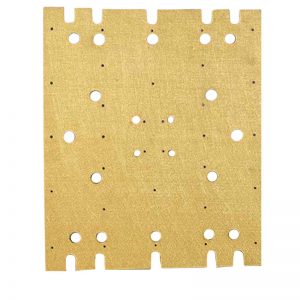 Mold Base & Platen Thermal Barrier Insulation
Perimeter Thermal Barrier Insulation