If you are looking for injection molding companies in Cleveland, Ohio, get in touch with the experts at Jaco Products. We are a full-service plastic molding company and a leading provider of injection molding services. We can offer custom molding services for materials up to 29 ounces.
Jaco Products maintains a reputation for exceptional high-quality products, high-precision methods, quick lead times, and competitive pricing. As a result, our customers always receive the products they need when they need it at a price they can afford.
Here at Jaco, our technical staff combines countless years of experience in all aspects of injection molding. When you hire our team for a project, we work by your side from beginning to end. Not only do we provide exceptional injection molding services, but we also offer material, design, and prototyping recommendations throughout the process.
There is a wide range of plastic materials to choose from for the injection molding process. Polypropylene, polystyrene, polyethylene, and PVC are just a few examples, so it can be difficult to select the best one for your project. With Jaco, however, you receive expert guidance from industry professionals. We will develop a full understanding of your application and identify the best materials and design methods to create your product.
Our innovative approach to custom injection molding allows us to offer the utmost precision and uniformity at each step of the design, engineering, and molding process. Our expertise with mold cavities, resin systems, injection molding technology, and processing requirements helps us reduce overall costs.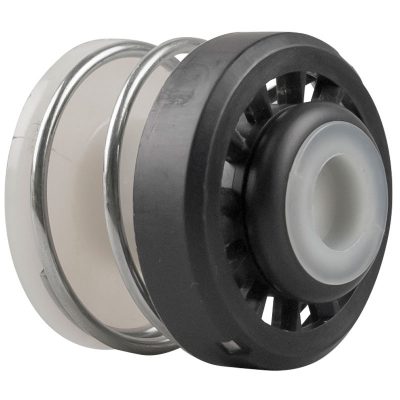 What is Injection Molding?
If your project requires custom molded plastic parts with complex geometries and high-strength properties, injection molding is the ideal option. Injection molding is a process in which plastic fabricating experts carve a component's inverse shape into a mold cavity. The molten plastic is then forced into the cavity where it will cool and harden to form the final product.
The main advantage of custom injection molding is its ability to accurately produce complex, detailed features. This process also involves much higher pressure than other fabrication processes. As a result, our design experts can more effectively create intricate designs. Injection molded parts have reduced plastic density as well as enhanced durability.
Thermoset materials, in particular, offer much more heat resistance than thermoplastics. As a result, you combine both heat resistance and exceptional strength through the injection molding process.
Our Precision Plastic Fabrication Services
In addition to injection molding, we offer a wide range of other custom plastic fabrication services. Our engineering team consists of many industry experts, so we can complete even the most challenging, high-volume projects with ease.
We can also help you find the best method to create your products. You will always receive the parts that are built to your exact specifications.
Our services include Thermoplastic Injection molding, prototype molding, engraving, CNC machining, post mold molding, secondary operations, hardware insertion, hot stamping, silk screening, screen printing, assembly, ultrasonic welding, plastic welding, and injection molding tooling.
CNC Plastic Machining
Jaco Products offers extensive knowledge in CNC machining as well as thermoset and thermoplastic materials. We also offer expertise in machining processes such as 5-axis machining, routing, milling, and turning with precision tolerances of .0001″.
We are always investing in the improvement of our methods and technologies. As a result, we can readily meet high-tolerance requirements for projects of varying volumes. We also offer competitive pricing for all CNC machining projects.
Mold & Platen Insulation
Insulation is another Jaco Products specialty. These materials are designed to control the transfer of heat to the production presses, so you can reduce energy consumption while improving processing variables.
Here at Jaco, we offer high-quality mold insulation, press platen insulation, and thermal insulation in boards and sheets. In fact, we offer our insulation products in 17 different materials!
Stamping & Die Cutting
Stamping is a high-efficiency plastic fabrication process that reduces materials costs and improves both production rates and dimensional uniformity for custom plastic products. We offer precise stamping and die-cutting services with exceptional quality and competitive pricing.
We are a leading provider of these services to the electrical insulation industry. We have the tools and experience necessary for creating complex parts with strict tolerances and unique specifications.
Why Choose Jaco Over Other Injection Molding Companies?
Many clients who seek out services from Jaco Products were previously turned down by other injection molding companies. Here at Jaco, we never say, "It cannot be done." We will use all the tools, knowledge, and materials at our disposal to find an optimal, cost-effective solution for your project. In fact, we can even complete projects in cases where the product cannot be molded with the existing design, materials, or close tolerance requirements.
Jaco Products sets itself apart from other injection molding companies with unmatched expertise, innovative fabrication techniques, and high-quality products. With our immense experience in custom plastic manufacturing, our team is always prepared to discuss the design and material requirements for your next project.
Contact Us
Think we can help you? Contact Jaco today to learn more. Phone: 440-632-5800 Fax: 440.632.0012 .