Have you been researching plastic parts manufacturing companies and trying to choose between CNC machining and 3-D printing? Learn about the differences and reach out to Jaco Products today.
Choosing the Right Partner Company for Plastic Fabrication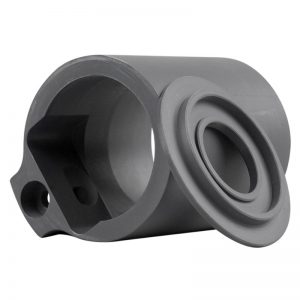 Have you and your team been looking for custom plastic parts for your next project and comparing plastic parts manufacturing companies in your area? Overall, the key to success lies in your research process. You and your team will need to dedicate some time to compare potential collaborators to ensure the most cost-effective results. It will be critical to look for a demonstrated compatibility with your industry in a plastic fabrication company. You can confirm this through online reviews or a digital portfolio of past projects, for example. Communication is another essential factor to consider during your planning process. Does a team respond quickly to phone calls or emails? Can you access customer service or quality control representatives easily? You should also consider the setup of a plastic products company's website. Is the site responsive? Is it up to date? A company website is a company's first impression; it can give you an indication of that company's attention to detail, and communication style, for example.
What is CNC Machining? What is 3-D Printing? Choosing the Right Fabrication Method
Plastic parts manufacturing companies tend to specialize in certain fabrication methods. For example, one team may focus on computer numerical control (CNC) machining while another may specialize in 3-D printing. When you set aside the time to compare fabrication methods like these and others, you can choose one that will provide the most cost-effective results. CNC machining is the computerized cutting of material from a starting bulk piece to form a customized part. However 3-D printing refers to the process by which a machine forms a part by layering plastic build material in a designated sequence. If cost and sustainability are your primary concerns, then you will likely benefit more from 3-D printing. The additive manufacturing method is more economical for smaller runs and produces minimal waste. However, CNC plastic machining may be the solution for you and your team if tight tolerances and geometric complexity are critical to the success of your project. Companies across a diverse range of industries count on the Jaco Products team for premier CNC machining services. Reach out to the dedicated team today to find out how Jaco Products could add to your next project.
About Jaco Products | Leading the Way Among Plastic Parts Manufacturing Companies
Middlefield, Ohio's Jaco Products has provided premier plastic machining services for more than 70 years. In fact, the Jaco Products team ensures the highest levels of both accuracy and quality through investing in the most current in manufacturing technologies. To list, customers depend on Jaco Products for plastic machining, injection molding, both mold, and platen insulation, and die cutting. Jaco Products distinguishes itself from competing plastic parts manufacturing companies by machining a diverse range of plastic materials. For example, customers can get the most out of their projects by adding PBT, PEEK, UHMW PE, PET-P, phenolics, polycarbonate, Plexiglas®, and Udel®.