This is another example of how Jaco was able to take a product that other plastic machine shops are not able to produce cost effectively and provide the customer the ertalyte part they were looking for at a lower price.
The customer required a tight tolerance of ± 0.001″ between the serrations and t-slot to slide this guide railing on the skiving equipment. This wearable part was produced from ertalyte, ideal for food processing machinery. Jaco was able to lower the cost and also produce the part to the correct tolerances.
Send Jaco a part print of your complex machined parts and we'll find a way to lower your part price. Put Jaco's expertise in machining complex plastic parts using advanced manufacturing techniques to your competitive advantage.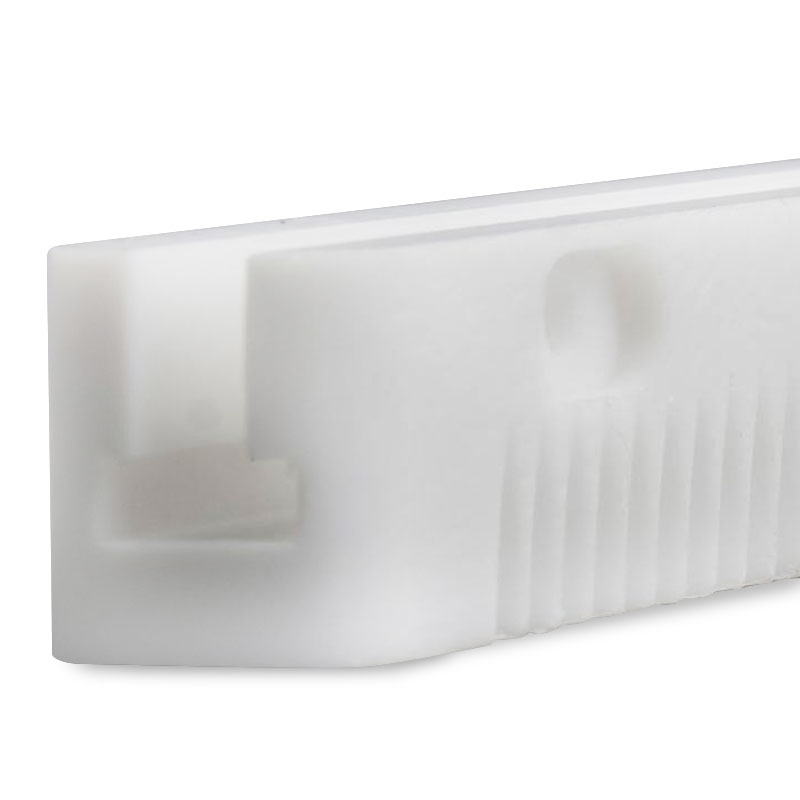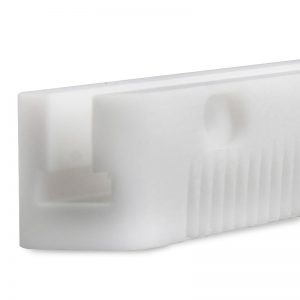 Other Plastic Materials We Work With
Jaco specializes in the machining of:
Delrin
Nylon 6/6, 6, 6/12
HDPE
FR-4
G-10
PEEK
Lexan/Polycarbonate
PTFE
Teflon
Udel
UHMWPE
Acrylic
Ultem