Jaco Products provides a precision plastic injection molding service for thermoplastic materials up to 29 oz. Our reputation for injection mold technology establishes Jaco Products as experts in custom injection molding of complex parts at a competitive price within the industry.
Our technical staff is experienced in all aspects of the injection mold engineering process and is capable of producing quality plastic injection molded parts because they understand each and every aspect of the plastic injection molding process. We are one of the premier injection molding companies in Ohio.
When invited to participate in your injection molding project, from the start, our technical staff can assist with material recommendations, product design and prototype molding manufacturing. Since a wide array of materials are available for the injection molding process, including polypropylene, polystyrene, polyethylene, PVC, etc, our technical staff can discuss application of your injection molded parts to determine a superior designed component for the injection molding process. At Jaco, our custom injection molding approach helps to ensure each and every step of your project is expertly thought out and executed from start to finish. Our plastic injection molding service includes post mold machining, ultra-sonic welding, and assembly.
In addition, our knowledge of resin systems, number of mold cavities, injection molding equipment and process requirements allows us to identify the lowest cost method to manufacture your plastic product.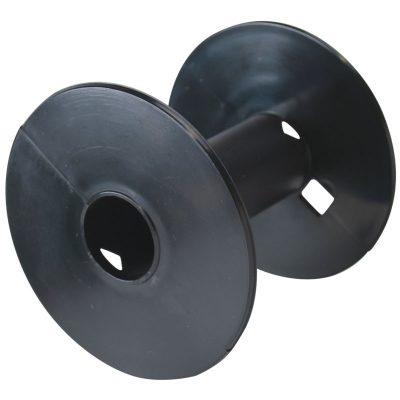 Custom-Engineered Molded Electrical Insulator Products
One of Jaco's unique injection molding capabilities is our ability to mold high-temperature materials such as Ultem and Polysulfone. As a leading supplier to the electrical insulation market, Jaco's staff is unparalleled in their knowledge of insulator materials, the plastic injection molding process and electrical insulator design. From the most intricate parts to the tightest tolerances and specifications, we can provide the right assistance for a successful project.
Plastic Injection Molding Service
Searching for a plastic injection molding service? Jaco Products personnel perform minor repair of our injection molding tooling in house. Local mold builders, who meet our suppliers' qualifications, design and build our custom plastic injection molds. We follow Society of Plastic Industry (SPI) industry practice regarding maintenance and mold ownership for custom injection molding.