Learn More About Plastic Injection Molding Services at Jaco
Jaco Products provides a precision plastic injection molding service for thermoplastic materials up to 29 oz. Our reputation for injection mold technology establishes Jaco Products as experts in custom injection molding of complex parts at a competitive price within the industry.
Our technical staff is experienced in all aspects of the injection mold engineering process and is capable of producing quality plastic injection molded parts because they understand each and every aspect of the plastic injection molding process. We are one of the premier injection molding companies in Ohio.
When invited to participate in your injection molding project, from the start, our technical staff can assist with material recommendations, product design and prototype molding manufacturing. Since a wide array of materials are available for the injection molding process, including polypropylene, polystyrene, polyethylene, PVC, etc, our technical staff can discuss application of your injection molded parts to determine a superior designed component for the injection molding process. At Jaco, our custom injection molding approach helps to ensure each and every step of your project is expertly thought out and executed from start to finish. Our plastic injection molding service includes post mold machining, ultra-sonic welding, and assembly.
In addition, our knowledge of resin systems, number of mold cavities, injection molding equipment and process requirements allows us to identify the lowest cost method to manufacture your plastic product.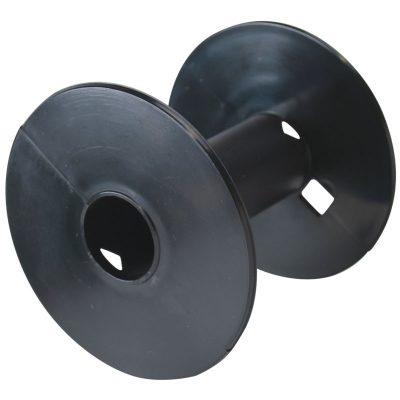 The Basics Of A Plastic Injection Molding Service
You might not know if a plastic injection molding service is right for your business, so it's important to understand the basics. Plastic injection molding is a high-precision process that is able to make a variety of plastic products for industries such as the automotive industry, medical, aerospace, defense, and more. 
This process requires an efficient injection molding machine, raw plastic, and a mold that has been machined to the proper form. The raw plastic is melted into the injection machine then put into the mold where it cools and becomes solid. 
It sounds like a simple process, but it requires a breadth of knowledge and experience to be done right. That's why you need a team of technical experts who understand the different processes of injection, cooling, and ejection. When you have an expert team who has perfected the process, your product will adhere to the highest standards.
A plastic injection molding service is an optimal option for businesses who need detailed parts and products. This is because it is high pressure, and can more easily shape and mold parts as they need. Also, the ability to use a mold over and over again for longer periods of time means that production can soar at an extremely cost-effective rate.
What Are The Advantages To Using A Plastic Injection Molding Service?
If you're considering utilizing a plastic injection molding service, you want to ensure that this is the process that's right for your job. So what are the advantages of plastic injection molding?
Customizable Injection Molding
When you choose Jaco for custom injection molding services, you benefit from our customizable capabilities. We are able to take on projects that other injection molding companies won't even quote. The experts on our team understand how to work with a wide variety of materials and processes, and our customers benefit from this experience. When you need detailed, technical expertise, look to the plastic injection molding service at Jaco.
Custom-Engineered Molded Electrical Insulator Products
One of Jaco's unique injection molding capabilities is our ability to mold high-temperature materials such as Ultem and Polysulfone. As a leading supplier to the electrical insulation market, Jaco's staff is unparalleled in their knowledge of insulator materials, the plastic injection molding process and electrical insulator design. From the most intricate parts to the tightest tolerances and specifications, we can provide the right assistance for a successful project.
High Standards And Competitive Prices
The Jaco team performs injection molding and other plastic molding services to the highest standard. We partner with local mold builders who are specialized in delivering what our clients need. 
We also adhere to the Society of Plastic Industry (SPI) standards for maintenance and mold ownership in custom injection molding. We value being able to offer a quality product that can fit the specific needs of our clients. Our detail-oriented plastic injection molding service gets the job done the right way.  Even though we hold ourselves to a high standard, this doesn't mean our products aren't affordable. In fact, we work in the most cost-effective manner possible in order to give you what you need, at a competitive price.
Plastic Materials We Work With
Jaco specializes in molding:
Acrylonitrile Butadiene Styrene (ABS)
Acetal; Celcon, Delrin
Polyamide: Nylon 6/6; Zytel
Polyamide: Nylon 6/6, glass filled LGF nylon
High Density Polyethylene (HDPE)
Low Density Polyethylene (LDPE)
Polycarbonate (PP) Lexan, Makrolon
Polycarbonate/ABS Alloy
Polyetherimide: Ultem injection molding
Polyetherimide, fiber reinforced; Ultem
Polybutylene Terephthalate; Valox, Crastin
Polypropylene: Maxxam, Profax
Polystyrene: Styron
High-Impact Polystyrene: HIPS
Thermoplastic Elastomer: Isoplast, Santoprene Acrylic; Plexiglass, Acrylite
Choose Jaco Plastic Injection Molding Service
We can handle orders of any size, and we promise all clients that they will be satisfied with their order upon completion. We can also help your team with prototyping and research before a project, so you're getting the plastic parts you need.
Our tried-and-true processes mean we'll get you your order on time, but this doesn't sacrifice quality. Our quality control department is there to check every product that leaves our facility, ensuring that we are only producing the highest quality for our customers.
Sound like something your company could benefit from? Then contact us today for a quote.