Find the Right Plastic Injection Molding Company for You
Have you struggled to find injection molding companies in Ohio that suit your needs? Jaco provides the results you want with high-quality products you trust.
Plastic companies in Ohio can provide you with the materials you need. The process is the most common for fabricating plastic parts and one that most people are at least a little familiar with. Injection molding can be used to create a variety of products in a number of different sizes and for a number of different applications.
At Jaco, we use an injection molding machine and unique mold to form raw plastic materials into the parts you need. Plastic is melted into the machine and injected into your custom created mold. It cools and solidifies, creating a sturdy, well-constructed part that suits your needs. The process is ideal for producing thin-walled plastic parts that often do not have a smooth surface.
Injection molding companies throughout Ohio can help you make parts for household appliance, electronics, power tools, automotive dashboards, medical devices, and other items.
Looking for Injection Molding Companies Ohio
Injection molding companies in Ohio can offer you a variety of benefits, but Jaco works to be the best. We want to give you custom parts fast. Whether your needs are simple or complex, we work with you to ensure you get precisely the part you need every time, made from the best possible materials.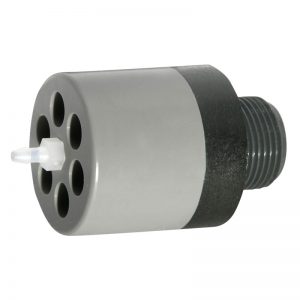 Plastic Manufacturers in Ohio Offer Results You Want
Our unique system for injection molding uses only the highest quality raw materials. This ensures you get a reliable, durable product on which you can rely.
The process begins with a discussion of your needs and application requirements. We assess your situation and help you design a part to your exact specifications. We provide a reasonable quote that takes your budget into account, and once you give your approval, our manufacturing process begins.
Here at Jaco, we work fast without sacrificing quality. We want to get a part into your hands as quickly as possible, but we also know it must be high-quality and able to withstand whatever wear and tear it may experience. Our goal is to get every client the exact product they need on time, every time. That's what makes us one of the best injection molding companies in Ohio.
Ohio's Most Professional Injection Molding Team
Focusing on the customer experience from start to finish, our team of experts works with you every step along the way. We will design and engineer a product that fits your needs perfectly while also leveraging state-of-the-art manufacturing processes for complex parts for both high volume production or short runs – all without sacrificing quality!
To learn more about plastic injection molding Ohio services, contact Jaco!
440-632-5800
fax 440.632.0012
.
For used injection molding equipment, we recommend Plastiwin.