Searching for a Plastic Company in Ohio?
Welcome to Jaco Products. As the largest supplier of plastic machining, plastic stamping, and thermal plastic injection molding products, Jaco Products features extensive capabilities to accommodate your production needs. Since 1948, we have continued to progress and expand our expertise in precision molding technology to provide world-class custom plastic injection molding services across a variety of industries.
Choose Jaco over other plastics companies to get your project complete on time and on budget. From our extensive asset base of state-of-the-art equipment to our meticulous attention to detail and product knowledge, we are able to service our established and ever-expanding customer base.
As a one-stop-shop for custom injection molding services, we maintain in-house facilities for tool design, CNC programming, and fixture manufacturing. In addition, we utilize computer-aided manufacturing CAM and CAD to facilitate our manufacturing and our equipment is ISO 9001: 2008 Registered.
By investing in modern equipment and maintenance of core products currently sold, we are able to provide rapid turnaround of critical production components and drive efficiencies for your operation.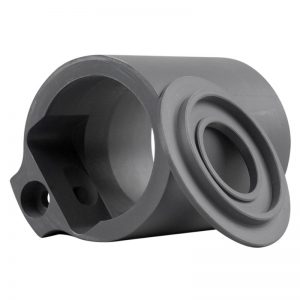 Plastic Materials We Work With
CNC Machining Materials:
Delrin
Nylon 6/6, 6, 6/12
HDPE
FR-4
G-10
PEEK
Lexan/Polycarbonate
PTFE
Teflon
Udel
UHMWPE
Acrylic
Ultem
Injection Molding Materials:
Acrylonitrile Butadiene Styrene (ABS)
Acetal; Celcon, Delrin injection molding
Polyamide: Nylon 6/6; Zytel injection molding
Polyamide: Nylon 6/6, glass filled LGF nylon injection molding
High Density Polyethylene (HDPE)
Low Density Polyethylene (LDPE)
Polycarbonate (PP) Lexan, Makrolon
Polycarbonate/ABS Alloy
Polyetherimide: Ultem injection molding
Polyetherimide, fiber reinforced; Ultem
Polybutylene Terephthalate; Valox, Crastin
Polypropylene: Maxxam, Profax
Polystyrene: Styron
High-Impact Polystyrene: HIPS
Thermoplastic Elastomer: Isoplast, Santoprene Acrylic; Plexiglass, Acrylite
Stamping Materials:
Nomex®
Mylar®
Polyester
Kapton®
Polyamide Film
Vulcanized Fiber
FR-4
GPO-1
GPO-2
GPO-3
SG-200
HST II
Ultratrac®